PKU Raisin Scones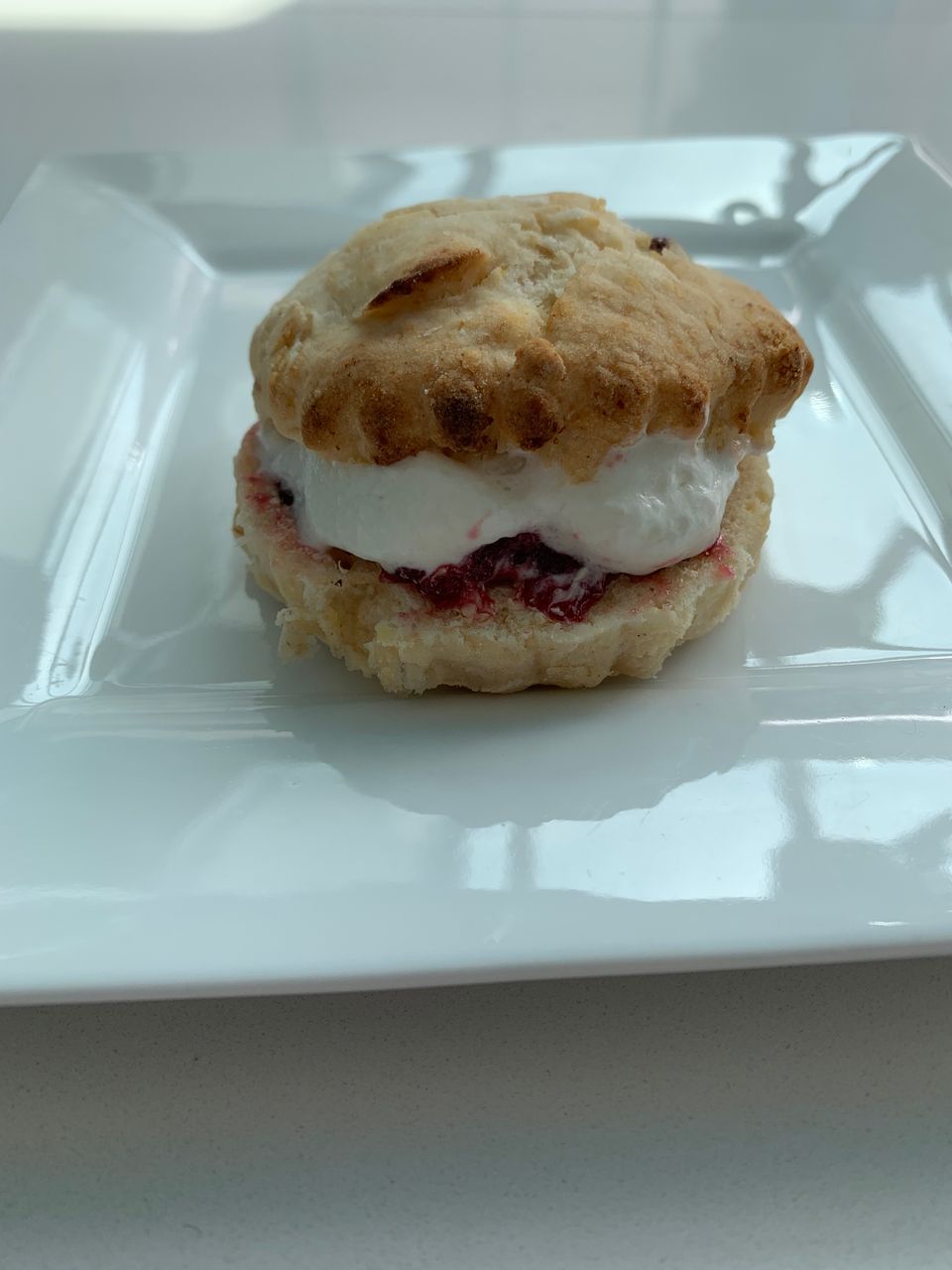 I've spent years trying to adapt non-PKU recipes to our specialised flour, with varying success. This recipe always works well for me, once I found a few tweaks. It is based on one from Nutricia's website but is now missing. A reminder, then, to save recipes rather than relying on websites!
Ingredients
140ml Sno-Pro or alternative PKU-friendly milk substitute
1 tsp Psyllium Husks
200g Loprofin Mix, plus extra for dusting
2 tsp baking powder
1.5 tsp Loprofin Egg Replacer
50g caster sugar
50g butter, cubed
50g raisins or raspberries, chopped
Note: Mixing the psyllium husks with only 100ml of Sno-Pro leaves you 40ml, which you can use to adjust the dough if it is too dry when you are kneading it.
Method
Method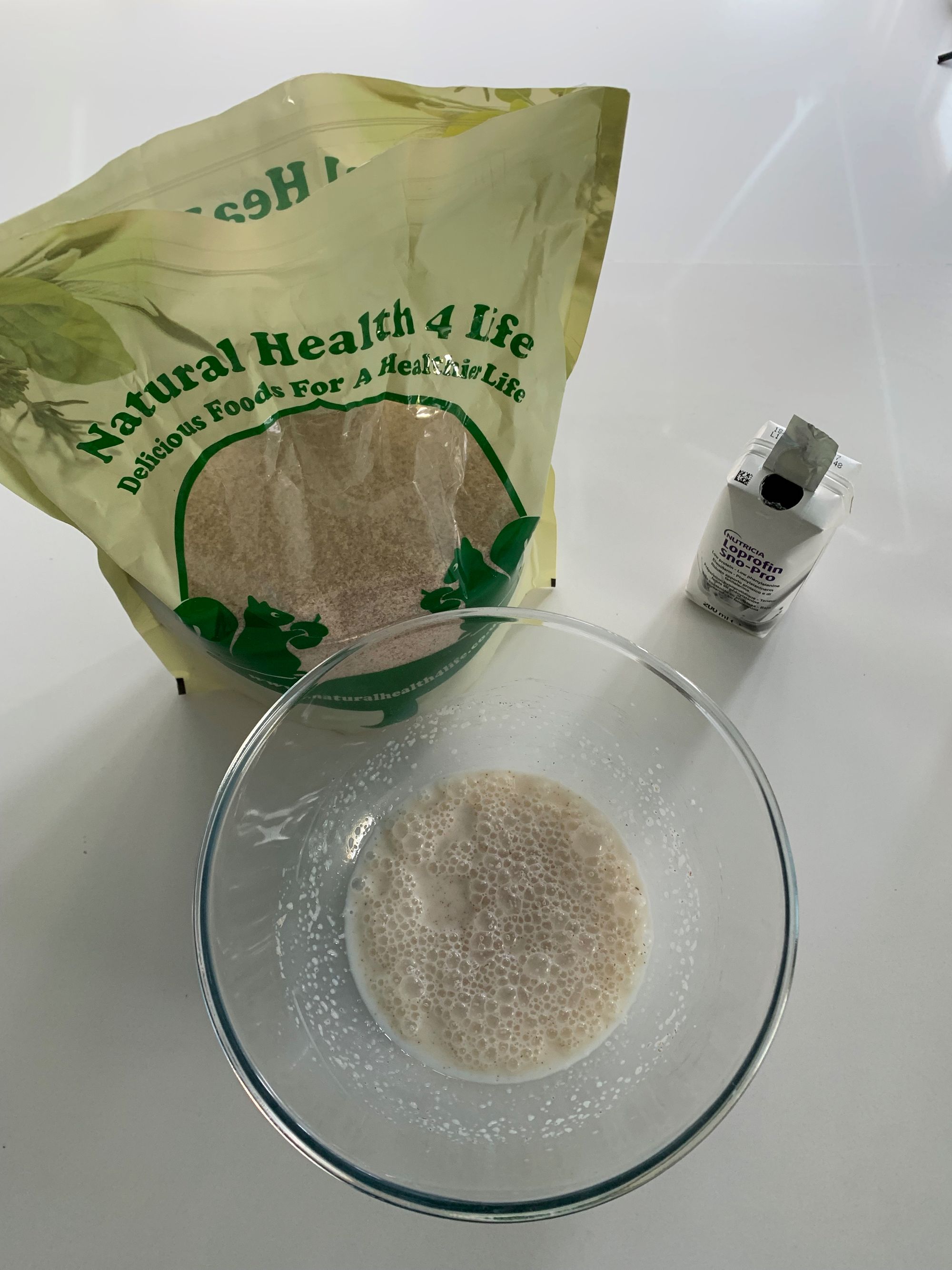 Mix 100ml of the Sno-Pro/Loprofin Drink and Psyllium Husks in a bowl and leave to thicken for 10 minutes.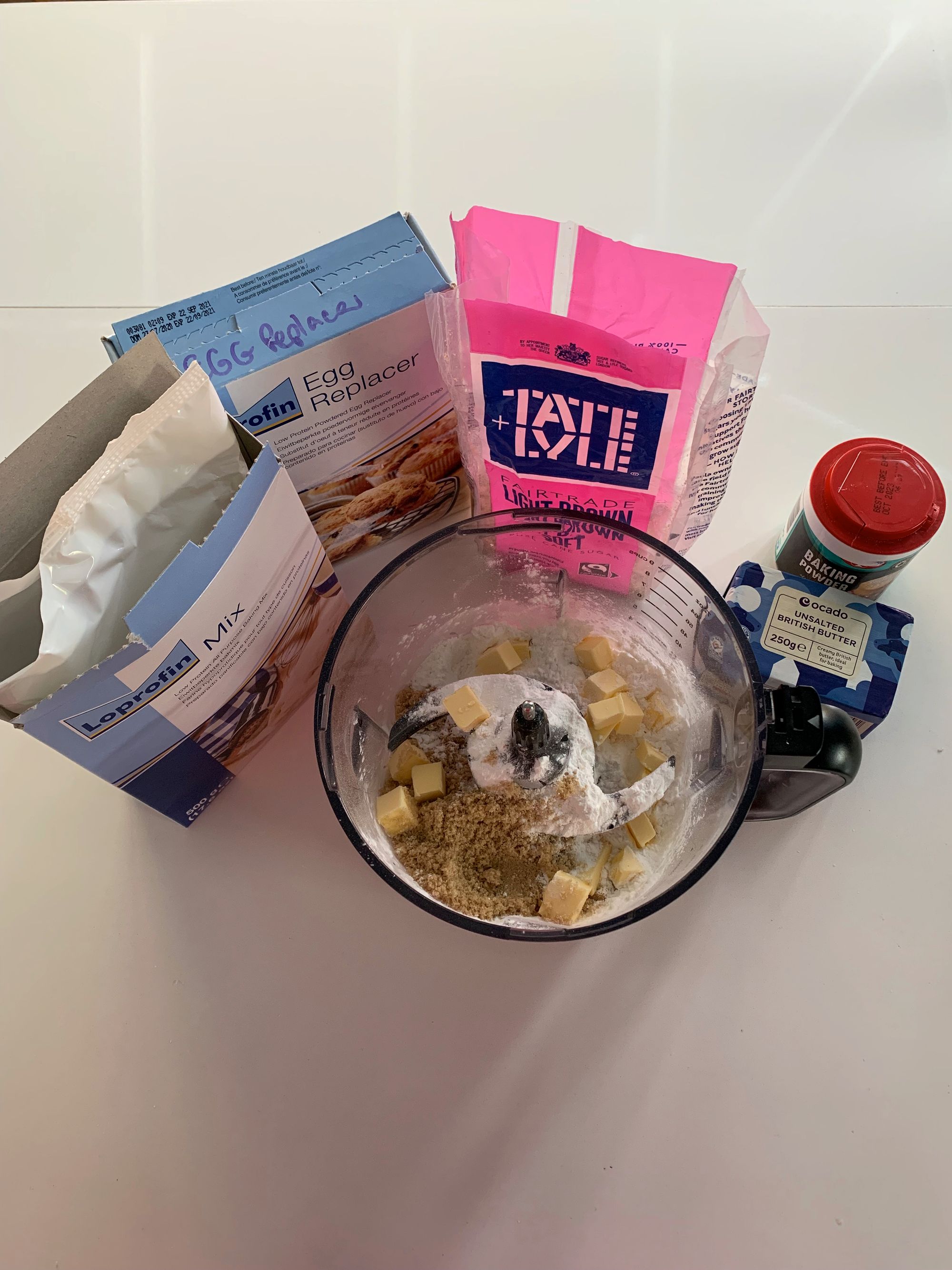 In a separate bowl, add the Loprofin Mix, baking powder, Loprofin Egg Replacer and caster sugar. Rub the butter into the Loprofin Mix until the texture resembles breadcrumbs. Or be lazy like me, and measure this all into your food processor bowl, then blitz the butter in.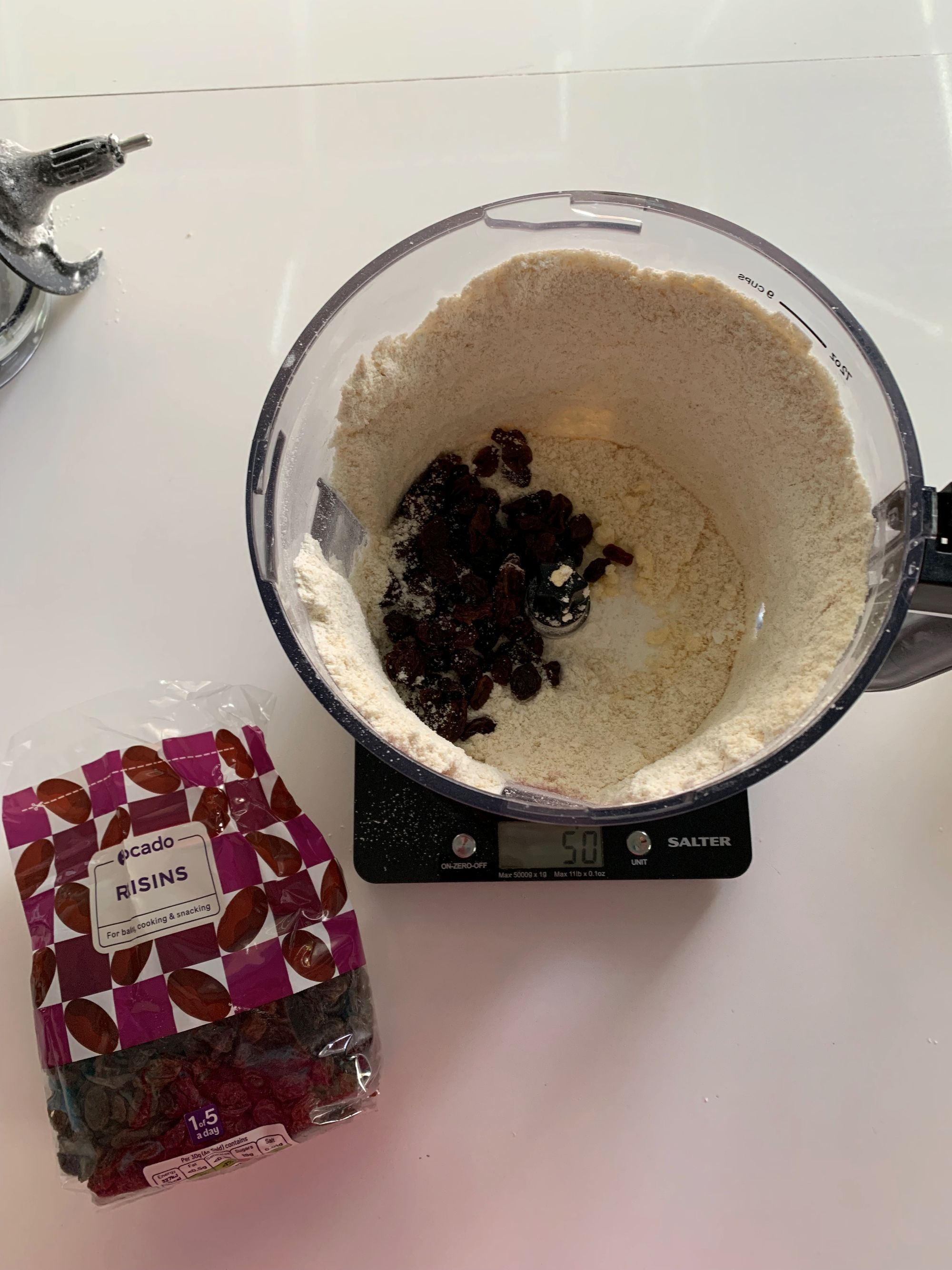 Measure in the raisins and mix them in evenly.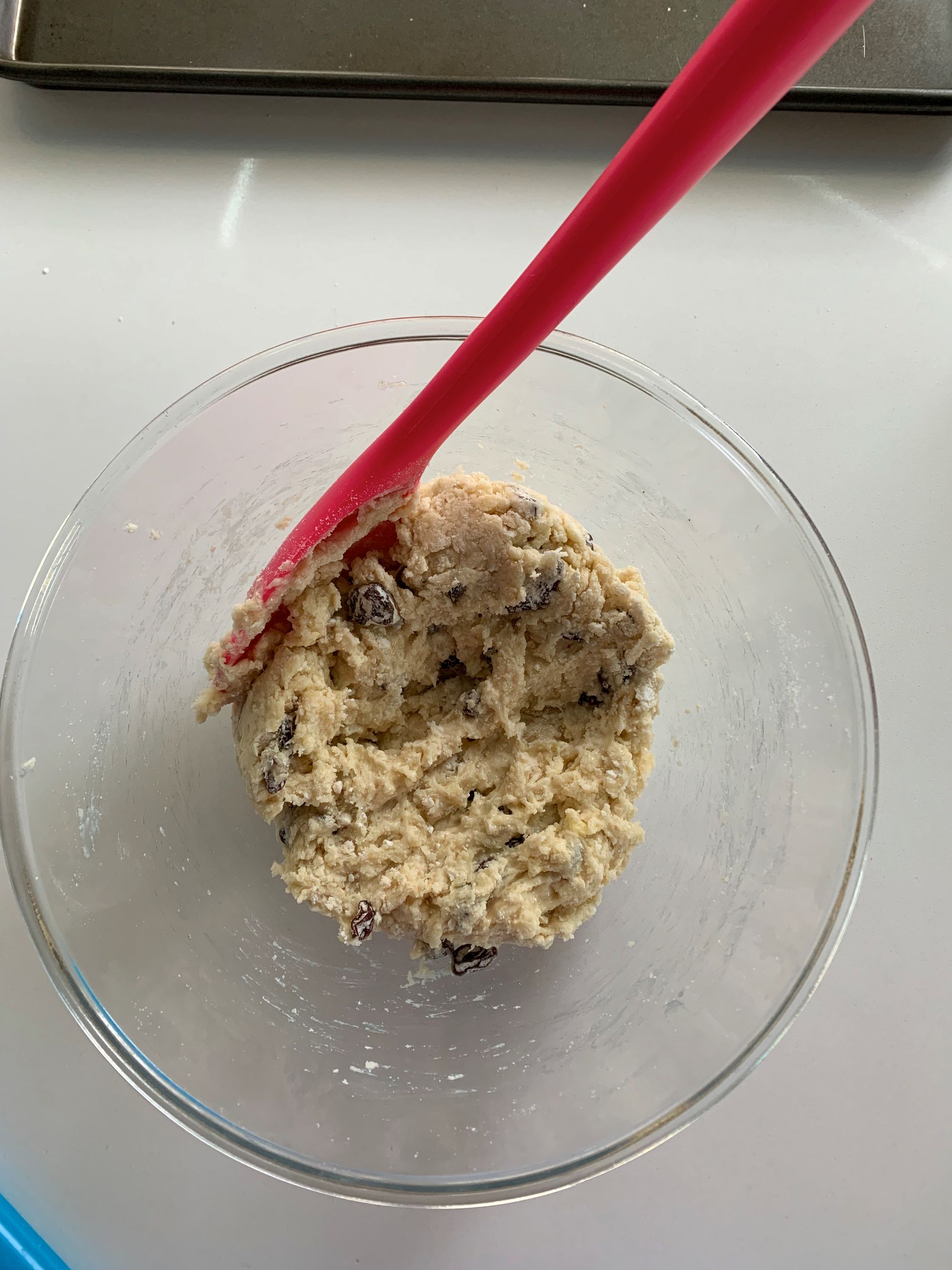 Gradually stir in the Sno-Pro & husks mixture to give a soft, sticky dough. At this point, preheat the oven to 200°C (fan) and make sure you have a greased or lined baking tray handy.
Knead the dough lightly for a few seconds on a surface dusted withLoprofin Mix until smooth. If it is too dry to handle properly, add the extra Sno-Pro a little at a time.
Roll out the dough to approx. 1-inch (2.5 cm) thick. Cut into rounds using a 2-inch (5cm) cutter. Re-knead, roll out, and cut further rounds from the dough trimmings. Brush each scone with a small amount of Sno-Pro or milk substitute and place them on a greased baking tray.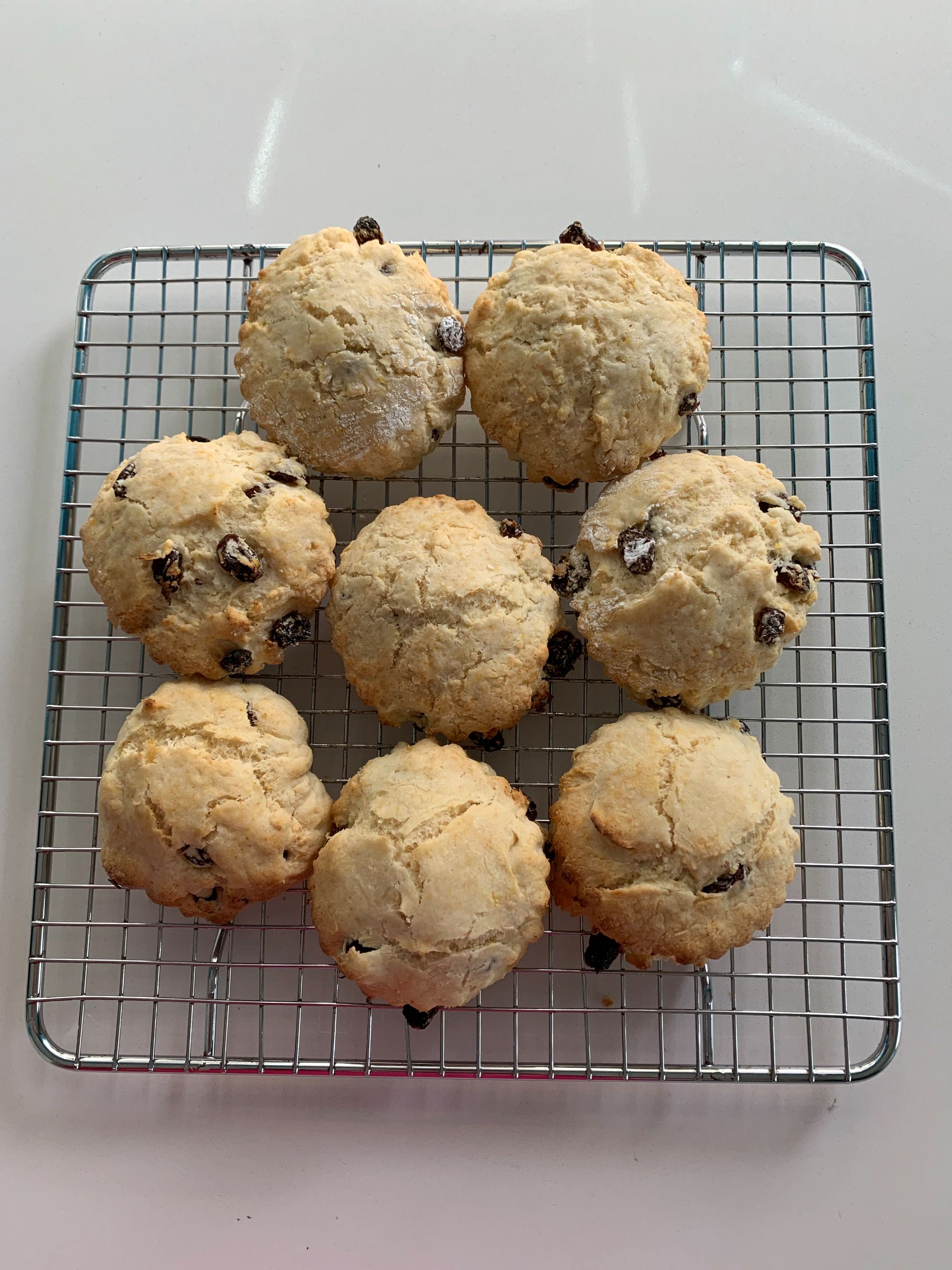 Bake in the pre-heated oven for 10–15 minutes. Cool on the tin for 5 minutes before transferring to a wire rack to cool. Enjoy!