Cucumber and avocado smoothie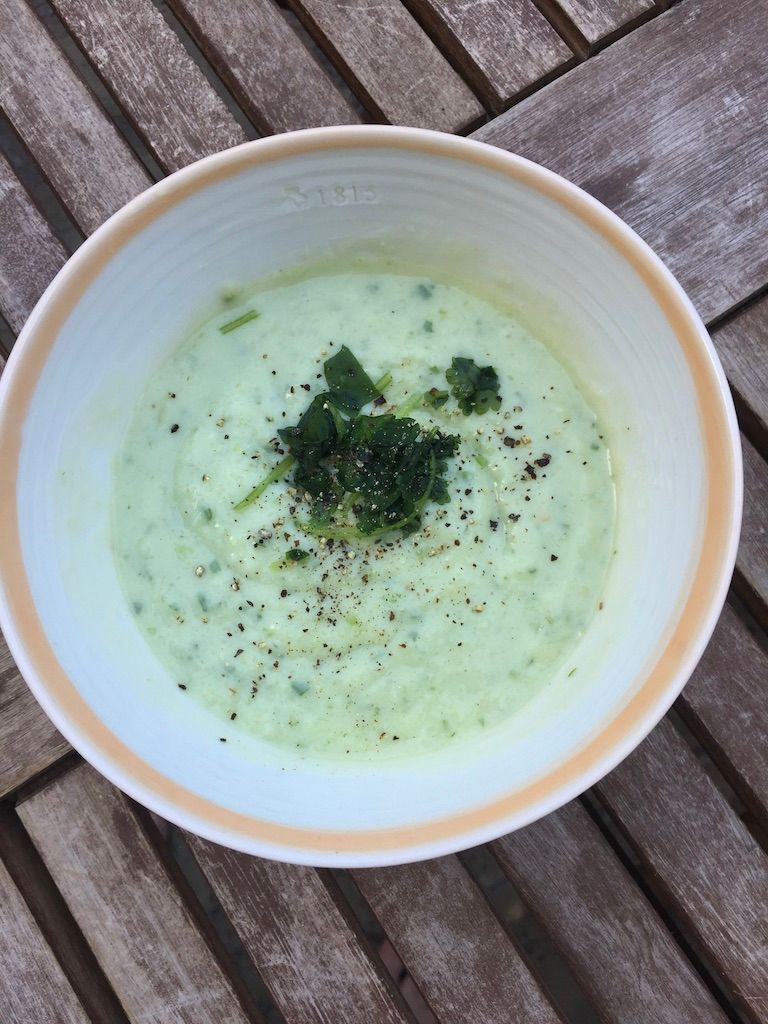 Something a bit different for hot weather and PKU meals. I came across this as a recipe for a 'no-cook' soup but in both temperature and texture it is best described as a smoothie.
It will not be phe-free so be sure to check the amount of protein in the sour cream, yoghurt or creme fraiche. I use Oatly creme fraiche (giving roughly 2phe per portion) or Koko plain yoghurt to reduce protein to 0.5 per portion. It will serve 4 as a starter or two as a lunch for those days when it is just too hot to eat.
Ingredients
1 cucumber, peeled. (You can go further and de-seed it, but I've never bothered.)
1 ripe avocado, pitted, peeled.
2 spring onions (also called green onions), chopped
2 tablespoon freshly squeezed lime juice
1 cup sour cream
1 cup cold water
Sea salt and freshly ground black pepper
2 tablespoons chopped fresh coriander leaves
Method
In a blender or food processor, combine the cucumber, avocados, spring onions, lime juice, sour cream, and water. Process until smooth. Season to taste with salt and pepper. If the soup is too thick for your liking, thin it with water.
Stir in the coriander and serve immediately, or cover and let chill.
I hope you enjoy this recipe, please let me know what you think.