UKABIF at Parliament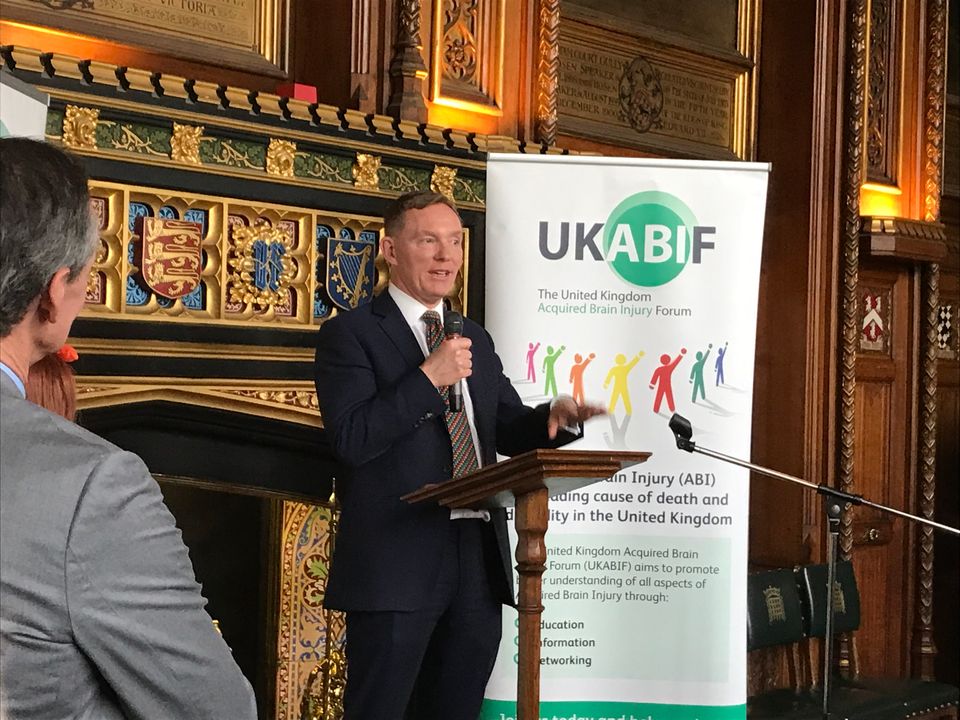 Two weeks after Chris Bryant MP led a debate in Parliament on Acquired Brain Injury (ABI) he co-hosted a Lobbying Reception in Speakers House. The aim of the event was to raise awareness of ABI and of the need to improve neuro-rehabilitation facilities. It was also a chance to talk to MPs and discuss the recommendations contained in "Time for Change", a report by the All Party Parliamentary Group (APPG) on ABI.
The event was co-hosted by the United Kingdom Acquired Brain Injury forum - UKABIF. UKABIF is a registered charity run by it's members who include people with ABI, their carers and professionals who research or treat ABI. The Parliament lobbying reception was a highlight of UKABIF's campaigning at policy level and a natural succession from the "Time for Change" report.
Chris Bryant began proceedings with an update on how the various government departments had responded to the recommendations contained in the APPG report. While the overall responses were less than ideal, it was heartening to note that the issue is being raised at the highest policy level in the UK. Change must be fought for but it can happen.
UKABIF aims to "promote better understanding of all aspects of ABI; to educate, inform and provide networking opportunities for professionals, service providers, planners and policy makers and to campaign for better services in the UK.' 1 UKABIF also supports a network of local groups which meet regularly to discuss regional services. It was through their London group, ABIL, that I discovered this advocacy group and was able to attend the event. If you would like to discover your local regional group, this link should help.
Membership of the group is free for brain injury survivors and their carers while professional memberships are available for individuals or companies working in ABI. It has proven to be an informative introduction to the world of brain injury advocacy to which I hope to contribute. I was not aware of the treatment resources it offers during my recovery, but there is plenty of information and support for Brain Injury Survivors and their carers available.
Sadly my MP did not turn up to the event, but the invitations to other events will keep flowing. In the meantime, it was encouraging to know that the fight for better awareness and treatment of ABI will continue in Westminster.