PKU friendly recipes to try in October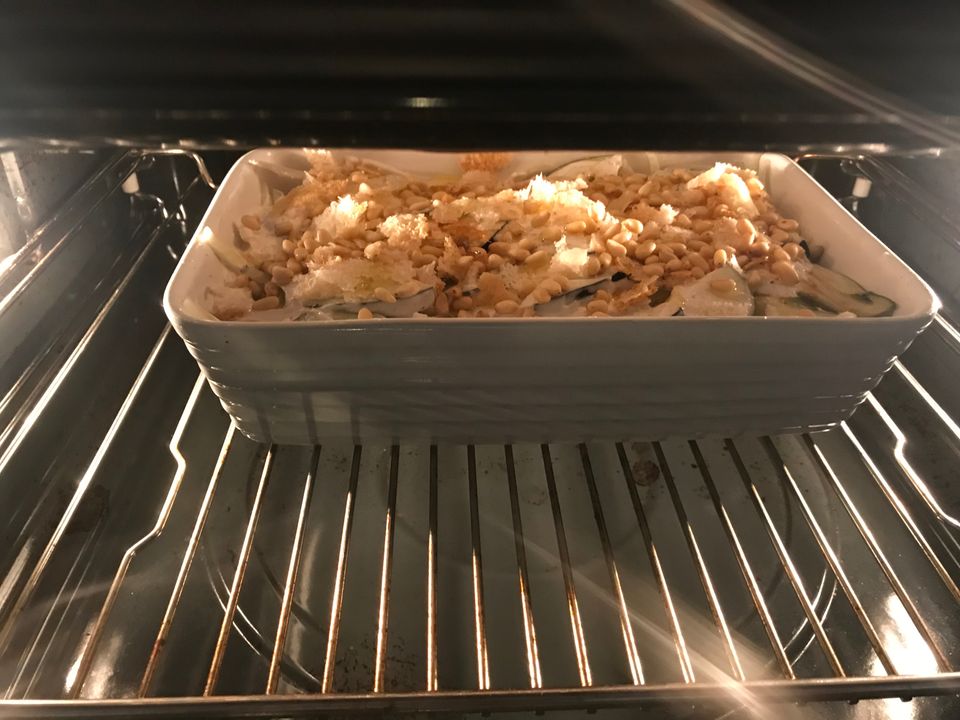 Where the heck did September go? Admittedly I spent most of the month pretending it was still summer. The weather played ball early on, but now the season for soups and oven dishes is now upon us.
I've been using the oven a lot more in the past year thanks to a new cookbook: The Green Roasting Tin by Rukmini Iyer (this link takes you to the Amazon UK page.) As the name suggests, the recipes focus on vegetables and on roasting entire meals in a single tray.
Some of the meals are not suitable but most can be tweaked for the PKU diet. The husband doesn't have PKU so I like to use recipes which work for both of us. It is so much easier when everyone eats the same meal. While I'm still working through the book, the below adaptations are already firm favourites.
N.B. I give the brand names for the low Phe or Phe free products which I use. Just trying to be helpful, they don't pay me. (But if any rep's are reading and want to get in touch…! )
Aubergine (eggplant) and fennel gratin with feta style cheese.
Serves 4 - gives 2 Phe/exchanges per portion. Or you can adapt by changing the amount of pine nuts or by using different substitutes for the cheese &/or creme fraiche
Ingredients
400ml Oatly Creamy Oats Fraiche (4 Phe worth)
2 teaspoons sea salt
Freshly ground black pepper
25g fresh flat-leaf parsley, finely chopped
1 teaspoon grated nutmeg
2 medium aubergines, thinly sliced into rounds
500g fennel, thinly sliced
125g Violife Feta Style Non-Dairy Cheese Alternative (Phe free)
50g breadcrumbs from PKU bread
28g pine nuts (4 Phe worth)
1 tablespoon olive oil
1 big lasagne style oven dish
Method
Preheat the oven to 180°C fan/200°C/gas 6.
Mix the creamy oats fraîche with the sea salt, black pepper, parsley and nutmeg.
Place half of the aubergine slices into the dish, followed by half the fennel and half the creamy mix and half of the cheese. Repeat these layers, then scatter the top layer with the rest of the creamy mix and the cheese. Scatter over the breadcrumbs and pine nuts.
Drizzle with the olive oil, then transfer to the oven and bake for 45 minutes, until the top is golden brown and crisp, and the gratin is bubbling.
Leave to sit for 5 minutes to cool down before serving.
Serving options: We sometimes find that this is enough as a meal but if you need more try serving with a salad or crusty bread to mop up the sauce.
Quick roast broccoli with pasta
We regularly knock this up as a mid-week meal. It takes less than 30 minutes, most of which is cooking time. Serves two - give 5 Phe/exchange per portion when served with PKU pasta.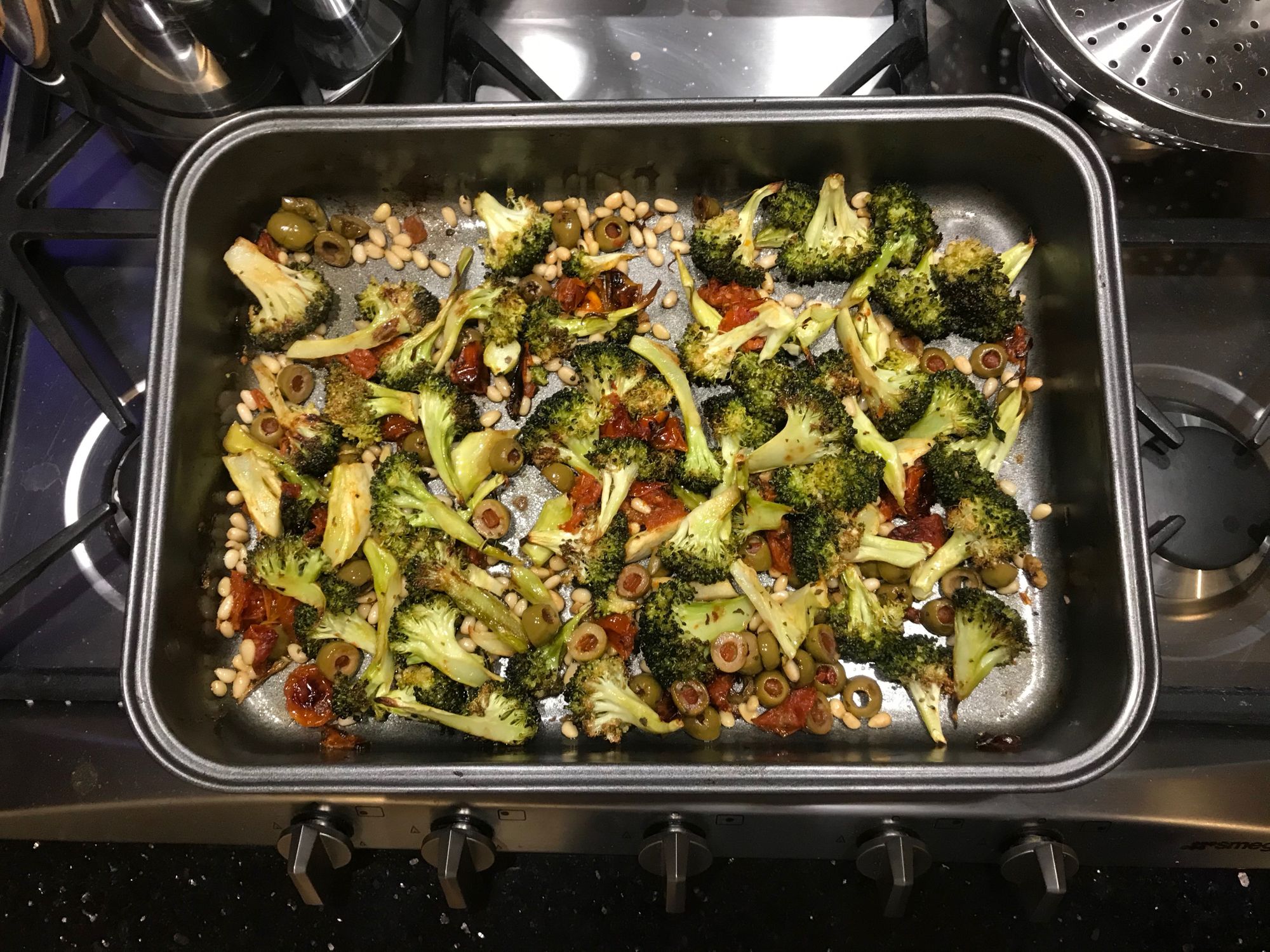 Ingredients
1 large head of broccoli, cut into small florets (usually 350g so about 6 Phe. Be sure to weigh your broccoli: 60g =1 Phe.)
75g pitted black olives
75g sunblush or sun dried tomatoes
1 tablespoon oil from the sunblush or sun-dried tomatoes
½ teaspoon sea salt
160g pasta. (I cook for 1 PKU and 1 non-PKU so make 80g PKU pasta and 80g normal pasta. See tip below for cooking both in a single pot.)
28g pine nuts (4 Phe worth)
25g fresh basil, roughly chopped
1 lemon, zest and juice
2 tablespoons olive oil
Sea salt
Freshly ground black pepper
Method
Preheat the oven to 180°C fan/200°C/gas 6.
Mix the broccoli florets, olives, tomatoes, oil and sea salt in a roasting tin, then transfer to the oven and roast for 15 minutes.
Meanwhile, bring a large pan of salted water to the boil, add the pasta and cook for 10-12 minutes. Drain, reserving a few tablespoons of the cooking water.
Throw the pine nuts over the broccoli, then return to the oven to roast for a further 10 minutes, until the broccoli is nicely charred and cooked through. Mix immediately with the basil, lemon zest and juice, olive oil and reserved pasta water.
Taste and season as needed with salt and black pepper and serve with the pasta.