ABI & Gardening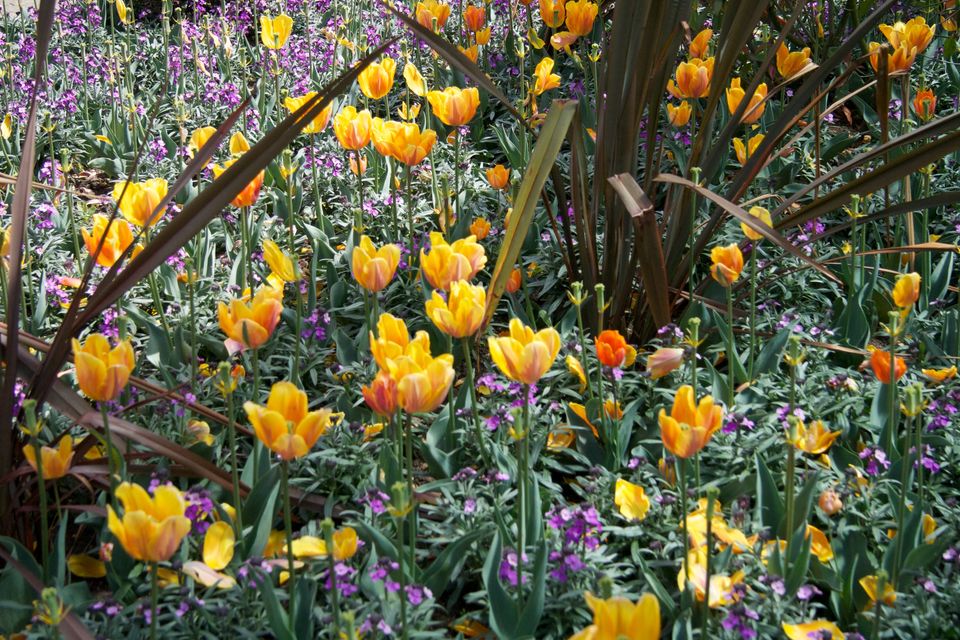 "When you plant something, you invest in a beautiful future…"1 Monty Don.
This simple hope can mean a lot during difficult times.
In the long grey time between my injury and managing to get treatment, I spent many hours laying as still as possible and looking out the window. We live in inner London but are lucky enough to have some outside space. It is just a small courtyard but not many people have that round here.
I have always loved gardening so had a few pots and flowers to cheer me up. My constant dizziness and fatigue meant even that small hobby was nearly abandoned. Friends came over to help me plant sweet peas, a fast growing plant which needed little care and gave me plenty of small beauty in those quiet hours.
Once the treatment started to kick in I started to emerge from the zombie like effects of the injury. It felt like rejuvenation, sap rising in the body, a personal Spring after a long dark winter. It seemed obvious to turn to the natural world and reflect this in the garden. Out went the mis-matched pots, in came two gigantic planters. Six hundred litres of soil and compost were delivered down a central London driveway by bemused delivery drivers. I sank a square bucket in one planter and made a small wildlife pond. The first tulips were an affirmation of my recovery, the first damsel fly taking wing from the reeds was simply a joy.
Gardening on the NHS?
The NHS is now using Social Prescribing, where a GP can refer a patient to local, non-clinical services. This could be volunteering in the community, taking part in an arts or social group or joining a sports club. This includes gardening and a GP clinic in Manchester is already prescribing gardening to some of their patients. 2
There is growing evidence which shows the benefits gardening has on our mental health. Five years ago, a doctor and scientist argued that gardening should be available on the NHS.3 The article quotes Dr Van Den Bosch: "Apart from preventing diseases, horticulture and horticulture therapy are used to treat many conditions of ill-health, including cancer rehabilitation, depression, post-traumatic stress disorders, and various behavioural disturbances."
Beyond the NHS, gardening has been used at HMP Parc to help prisoners with their mental health and study for a career after release.4
Gardening after a brain injury
Headway UK offer "gardening projects that help to reduce depression, improve self-esteem and provide brain injury survivors with vital peer support and companionship."5 The Cambridge branch highlighted in the weblink run a gardening training course for those who have had a brain injury or have other mental health issues. As the participants learn about horticulture, they are also learning skills to help their recovery. The example of animals to come in and rid plants of pests is used to demonstrate that: "we don't always need to solve problems".
There are several Headway schemes to help those with a brain injury to become involved in gardening. The charity also offer advice for managing some of the effects of brain injury in the garden. You can access more help at their website.
Most important thing about gardening - enjoyment.
My favourite garden presenter, James Wong, has a regular column and recently wrote an article on gardening which really struck home.
Skip the chores: make time to enjoy autumn in a garden
His message is key to getting the most out of your garden, whether it is a large plot or a window box. Basically, take joy in what you do.