Dark Chocolate & Ginger Hot Cross Bun loaf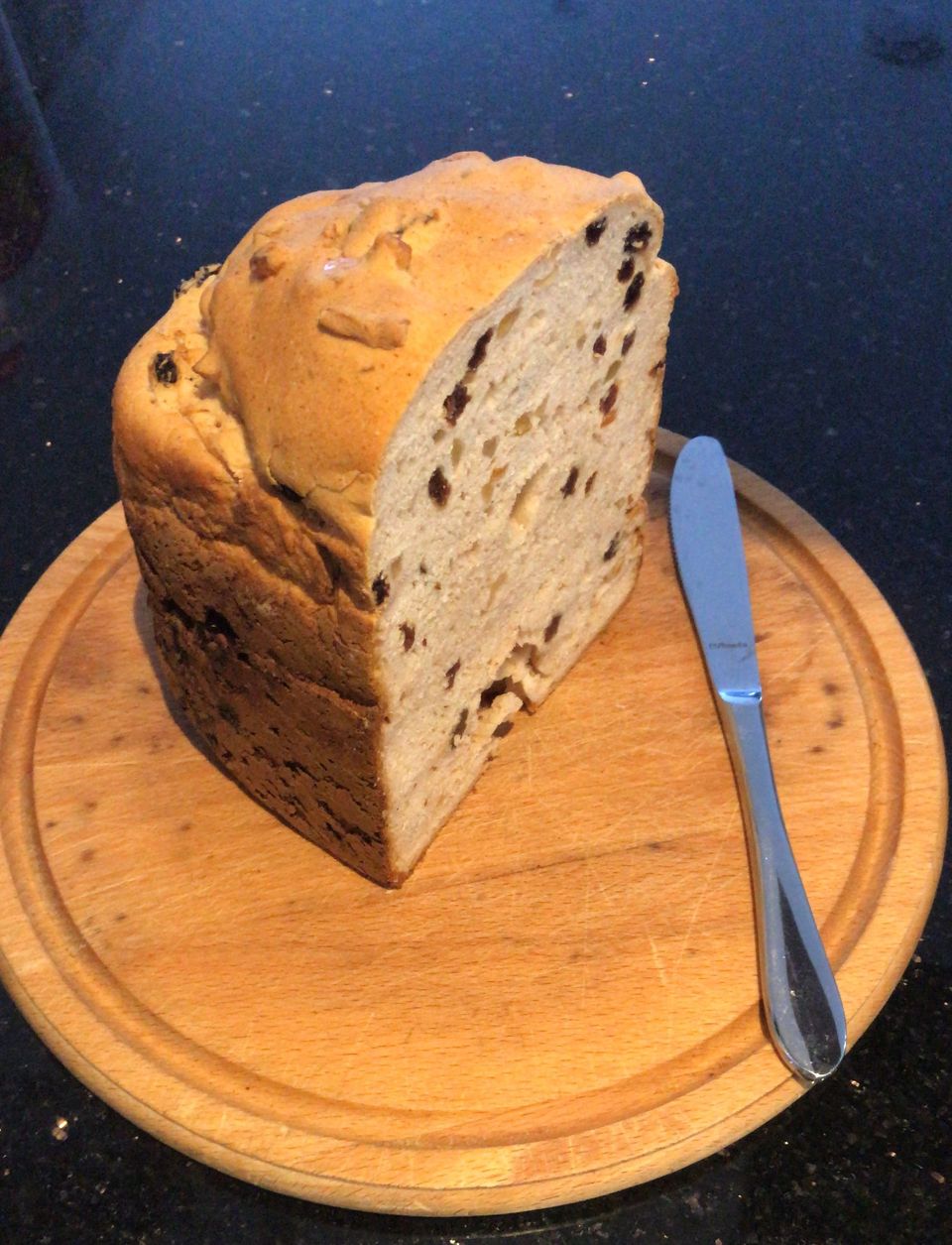 Back at Easter, I wanted Hot Cross Buns. But I didn't have enough Phe exchanges to have a 'normal' bun. There was an excellent recipe for Fate Hot Cross Buns circling on Twitter. But I didn't want to bake. I just wanted a PKU friendly Hot Cross Bun, toasted, buttered and in my hand right now!
Of course that didn't happen. Plus I have a bit of a reputation for setting fire to buns when they are in the toaster.
That last bit got me thinking. What I really wanted was a Hot Cross Bun loaf which I could slice and toast like normal bread. And I have a bread maker…
Behold! My Lockdown 2020 Invention.
Method
Mix the psyllium husks, sugar and yeast into the bread pan. Add the water and sno-pro then leave to sit for 10mins.
While that is thickening, mix the next five ingredients together in a separate bowl.
Once the 10 minutes are up, add the oil to the bread pan then add the dried ingredients. Set gluten free cycle and crust to 'dark', then start.
Ingredients
9g psyllium husks
40g brown sugar
1 packet (8g) PKU yeast
100ml Sno-Pro
390ml warm water
1 1/2 tsp mixed spice
100g dark chocolate chips. (Or keep it Phe free by
substituting more dried fruit.)
150g dried fruit (I have used a mix of crystallised ginger, raisins and glazed cherries. Would advise against using mixed peel as I found it quite chewy.)
500g PKU flour
pinch salt
3tbsp oil