How can we fit small acts of kindness into our day?
2021 became a year of volunteering as I donated my time and skills to several charities. Just before Christmas that year, one of my articles appeared in the NSPKU News & Views magazine. The NSPKU, or the National Society for Phenylketonuria, advocate for those affected by Phenylketonuria; an inherited metabolic disease (see 'What is PKU?').
The article, The power of kindness, was well-received. Here is a small excerpt:
The benefits of wellbeing
The New Economics Foundation (NEF) is a charity which works toward an economy that benefits people and our environment. You might think that this is an odd place to go to for research on wellbeing, but that is precisely why it is worth paying attention. The evidence for the benefits of wellbeing are so strong that even economists looking at them. And they have been doing so for some time.
In 2010, the NEF published a document entitled 'Five ways to wellbeing'. It was modelled on the NHS 'Five-a-day' campaign, which encouraged us to eat 5 portions of fruit or veg every day. In this case, the NEF wanted us to do five things a day for our mental health.
Why would our wellbeing be important to a charity focussed on improving the economy? As their document noted:
'Evidence suggests that a small improvement in wellbeing can help to decrease some mental health problems and also help people to flourish'.
This document is now 11 years old. In that time, the amount of evidence showing the economic burden of poor mental health has grown.
In 2018, the OECD (Organisation for Economic Co-operation and Development, an international policy development organisation) stated that mental ill-heath cost the UK £94 billion every year. To put that into perspective, that is £1,424 for every adult and child in the UK at the time. This was also before the pandemic caused a decline in mental health and wellbeing for many people.
Five ways to wellbeing
Figures like this show why economists are looking at improving the wellbeing of the public. The 'Five ways' in the NEF's wellbeing plan are:
Connect — connect with those around you, at home, at work, and with your local community.
Be active — go for a walk or run, step outside, cycle. Discover a physical exercise which you enjoy.
Take notice — be curious, remark on the unusual, and savour the moment. Reflecting on your experience will help you appreciate what matters to you.
Keep learning — try something new, or rediscover an old interest. Learning new things can make you more confident, and may be fun.
Give — do something nice for a friend or a stranger. Thank someone. Linking yourself to the wider community can be incredibly rewarding.
I didn't believe that I had time to fit all five activities into a single day, so focused on just one; giving. It turned out that actively searching for ways to give meant that I inadvertently achieved the other activities too. Through the act of giving, I connected with my new community and saw more of it as I walked or rode further afield. I learned about the history of my city and neighbours, and I gained new experiences to savour.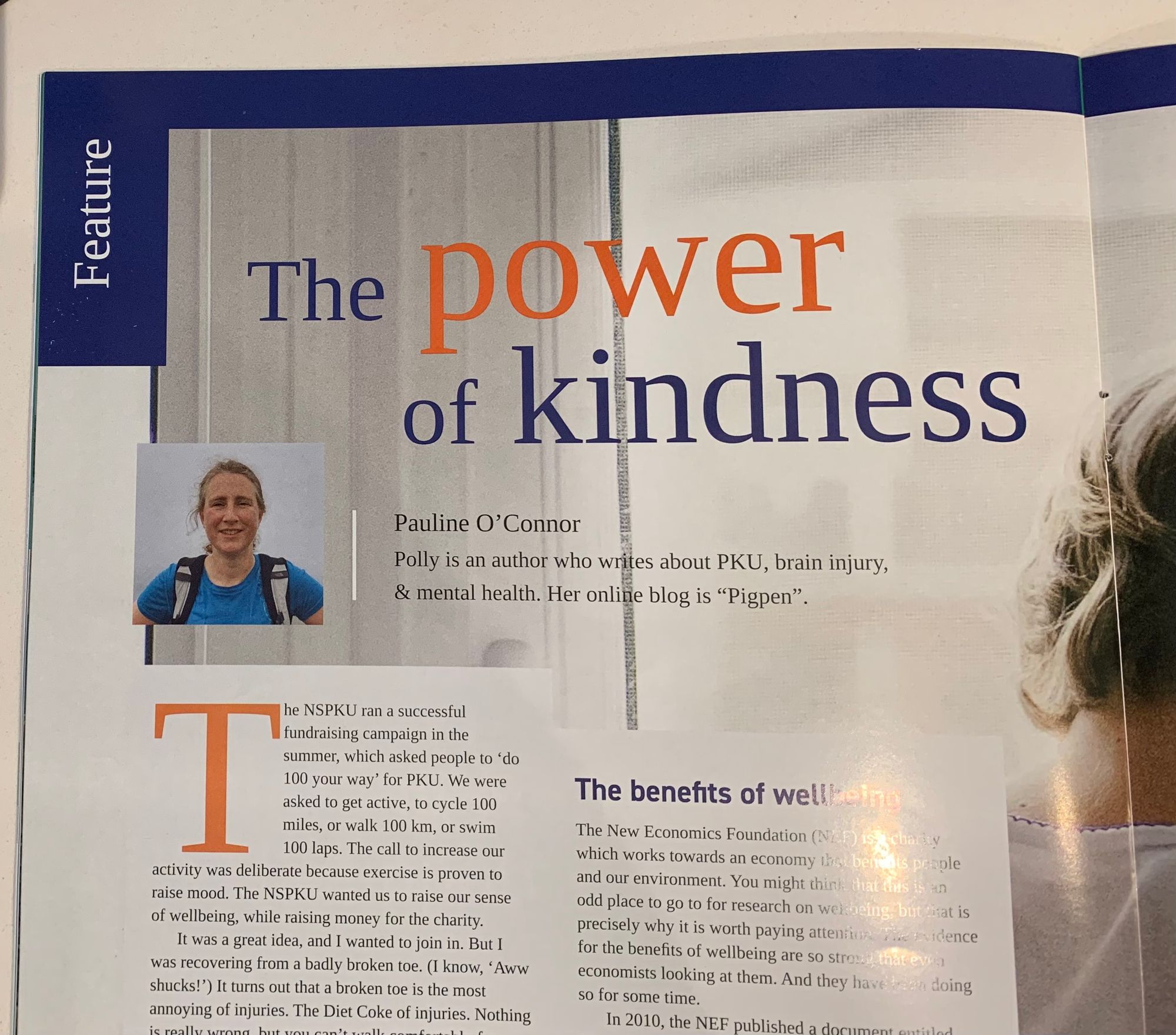 The science of kindness
We are all aware that it is good to be kind. New research has found that, as well as benefiting the person you are being kind to, offering kindness has benefits for you too.
As with everything in science, 'more research is needed.' Researchers at the Sussex Kindness Research network have partnered with BBC Radio 4 to ask people about their everyday experiences of kindness. The survey closed at the end of last year, and the results will be released later in 2022.
Which way to wellbeing will you choose?
Until then, try to fit in a few of the ideas into your days. You don't have to do all five, perhaps you just want to move more, or connect with those around you. Published research suggests that will feel better, and we all need that on these dark winter days.