PKU Awareness Month Challenge
Telling someone that you have PKU really can make it easier to stick to the diet; as well as raising awareness of the condition during PKU Awareness month.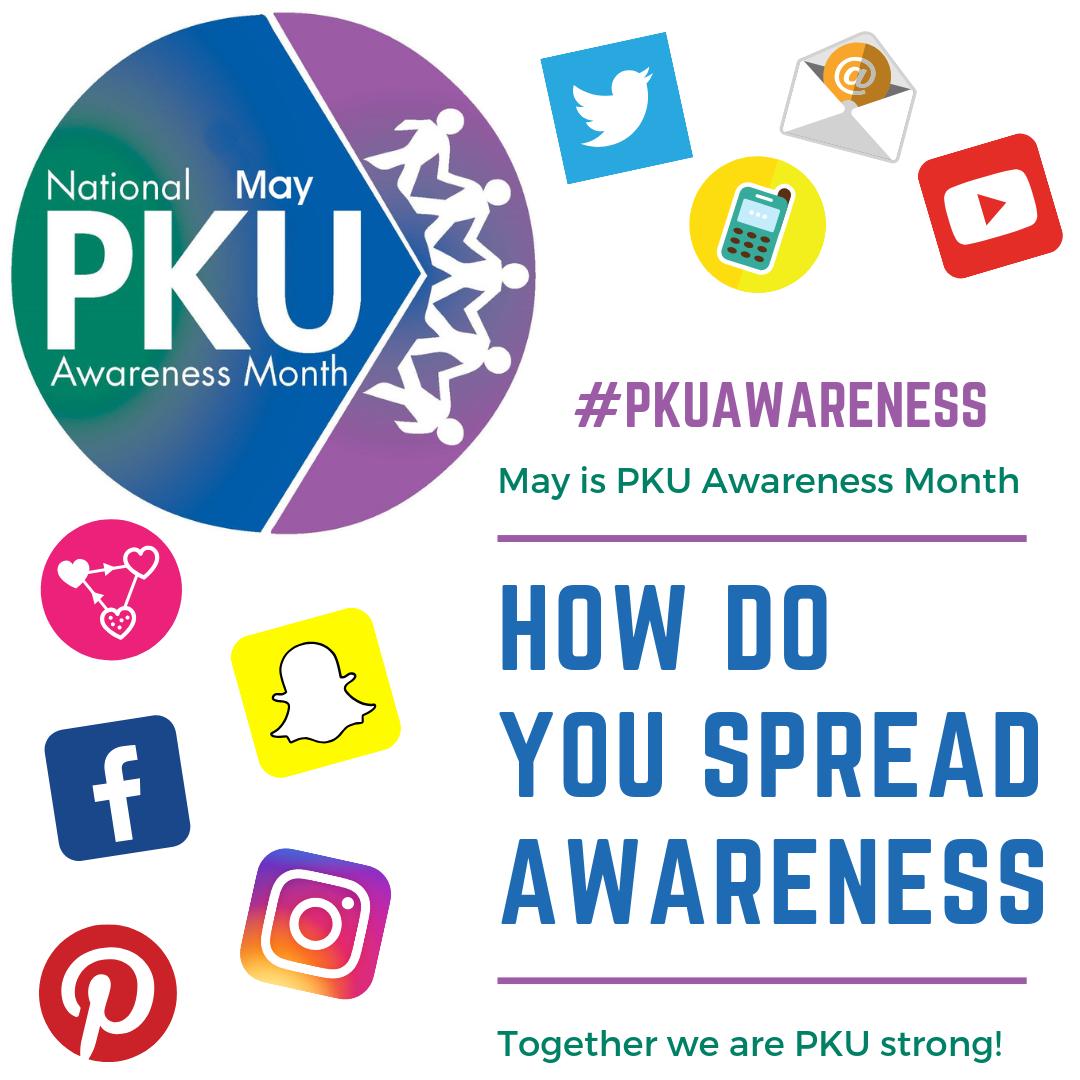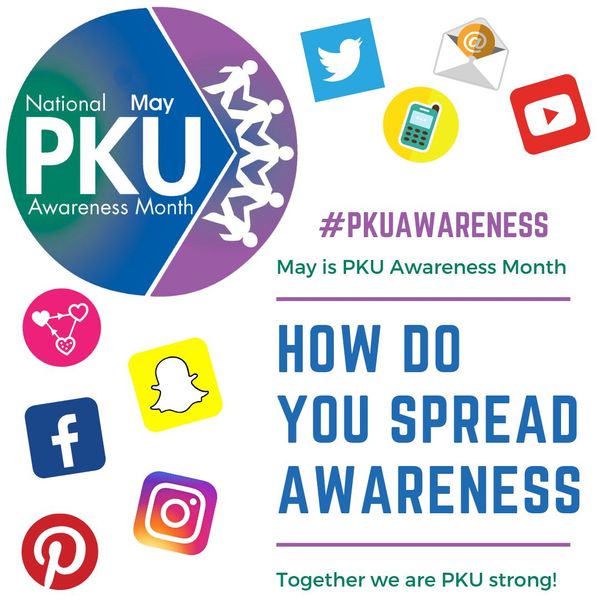 May is PKU Awareness month. While this seems to be mostly an American thing, I still think we Brits can join in a little. So I've come up with a challenge:
Choose to tell someone you have PKU.
Telling someone that you have PKU really can make it easier to stick to the diet; as well as raising awareness of the condition during PKU Awareness month.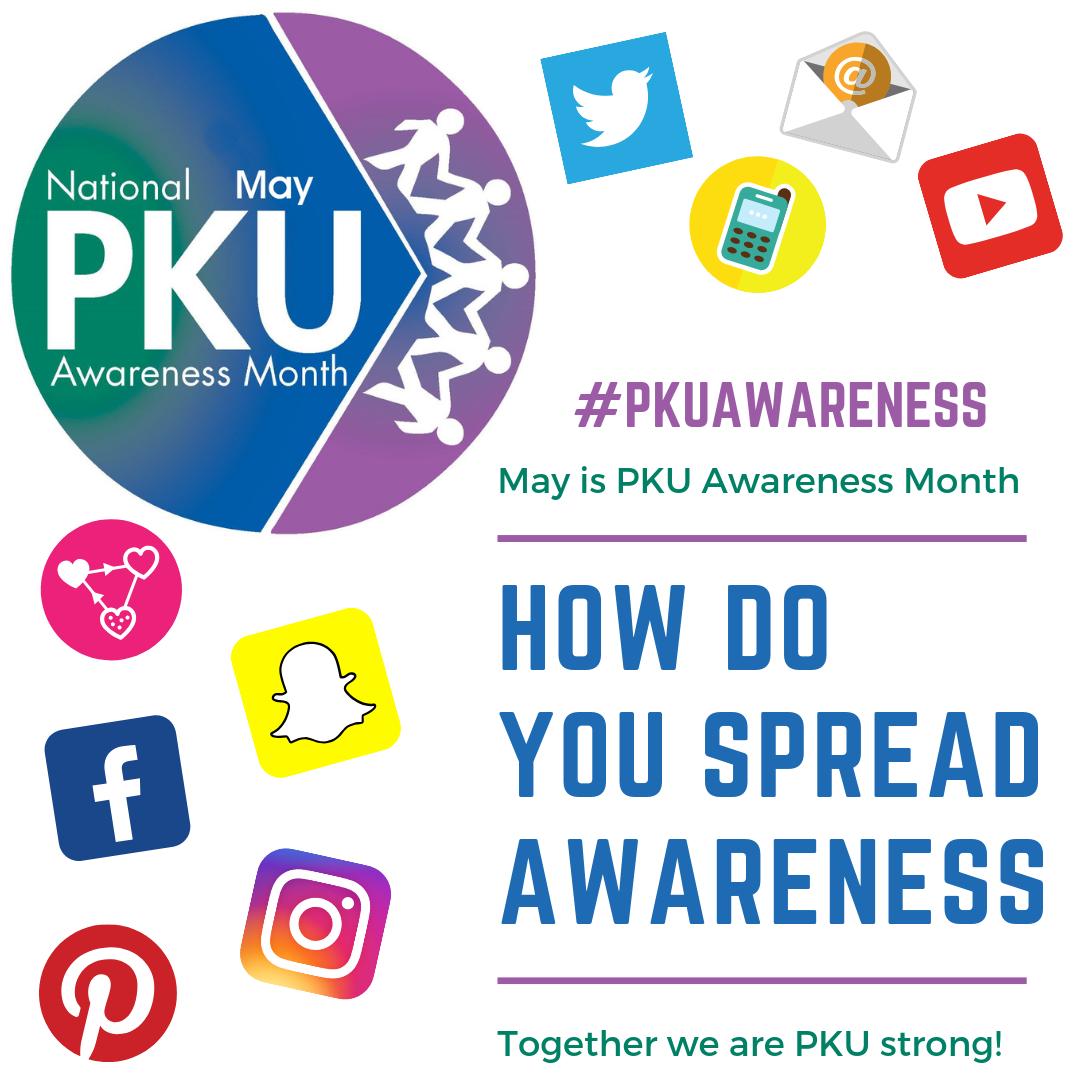 I've become more comfortable about describing my diet over the years, it is a part of me just like the blonde(ish) hair and blue eyes it bestows. However, when I was younger it wasn't fun to have to explain it all the time. No one wants to be different. But then I leaned that life is easier if the people you hang round with know you were born with a medical condition that means you have to be very careful about what you eat and take daily medical supplements.
That may be as much as you want to tell them, or you might want to explain more. It is entirely up to you and how comfortable you are with them. But telling someone close to you that you have PKU can really help you to stick with the diet.
Tell who you want only what you want.
One thing I will say is that I don't apologise for my PKU, do you expect a diabetic to apologise for needing insulin or asking for low sugar alternatives? But equally, I don't expect people to understand PKU instantly, we are the experts remember.
When you chose to speak about the diet, it can be easier to have a few answers ready for their FAQs like:
Does that mean we can't eat out?
Of course we can eat out but we might need to be a bit more careful about where. A steak restaurant is not ideal, but salad and fries in a pub can be found anywhere. Yes that's a boring lunch but the rush into plant based diets is helping a long with the PKU diet.
Often I'll order several sides instead of a main as everyone does veggies sides like spring greens & lots of places do sweet potato fries/ wedges now which are protein free.
Can I make you stuff?
The old just 'come over to my place' or 'bbq time' days. This will be easier if your friends know about your PKU but that doesn't mean it's impossible if they don't. So many people are vegetarian these days that any one who hosts a bbq without a few veggies & salad is a bit odd. Ask if you can take something along for your main, like marinated eggplant steaks, Violife halloumi or one of the new supermarket jackfruit offerings.
If you don't feel comfortable with that, then so what if your main meal is veggies & salad? Take your supplement to fill you up and remember that dessert is what Phe allowances are for. As you weigh stuff out at home you'll get to know how much ice-cream is an exchange, that a handful of those type of crisps is another exchange.
What do you eat for Snacks?
Fruit is always a good call and bananas & mandarins are amazing. Phe free, healthy, comes in their own packaging so don't need washed.
Alternatively, lots of breakfast bars are around that one phe level. This is where we get to ignore the 'healthy' or 'ancient grain' labels and go for the chocolate ones - hey is it my fault the double chocolate chip rice bars have less protein than your dry barely chewable nutty monstrosity?
Out and about for brunch?
If your friends or family are tucking into a fry up, join them with tomatoes, mushrooms, onion rings, and an exchange of beans or hash browns. Or go healthy and have a smoothie, so many places offer different recipes based on phe free fruit, vege, juice or coconut milk.
(Side note: I've been known to have apple crumble for brunch as it was the most attractive low protein option on the menu. Low protein is my priority, so I bend the other 'meal time' rules to fit that in.)
Hopefully you find that more people knowing that you need to take extra care over what you eat will help you to feel less stressed and happier in the long run. Did it work for you? Let me know over on Twitter.