Eating out with PKU
Every now and then there is a request on social media for help when eating out with PKU. Here are some tips and recommendations for eating out in the UK.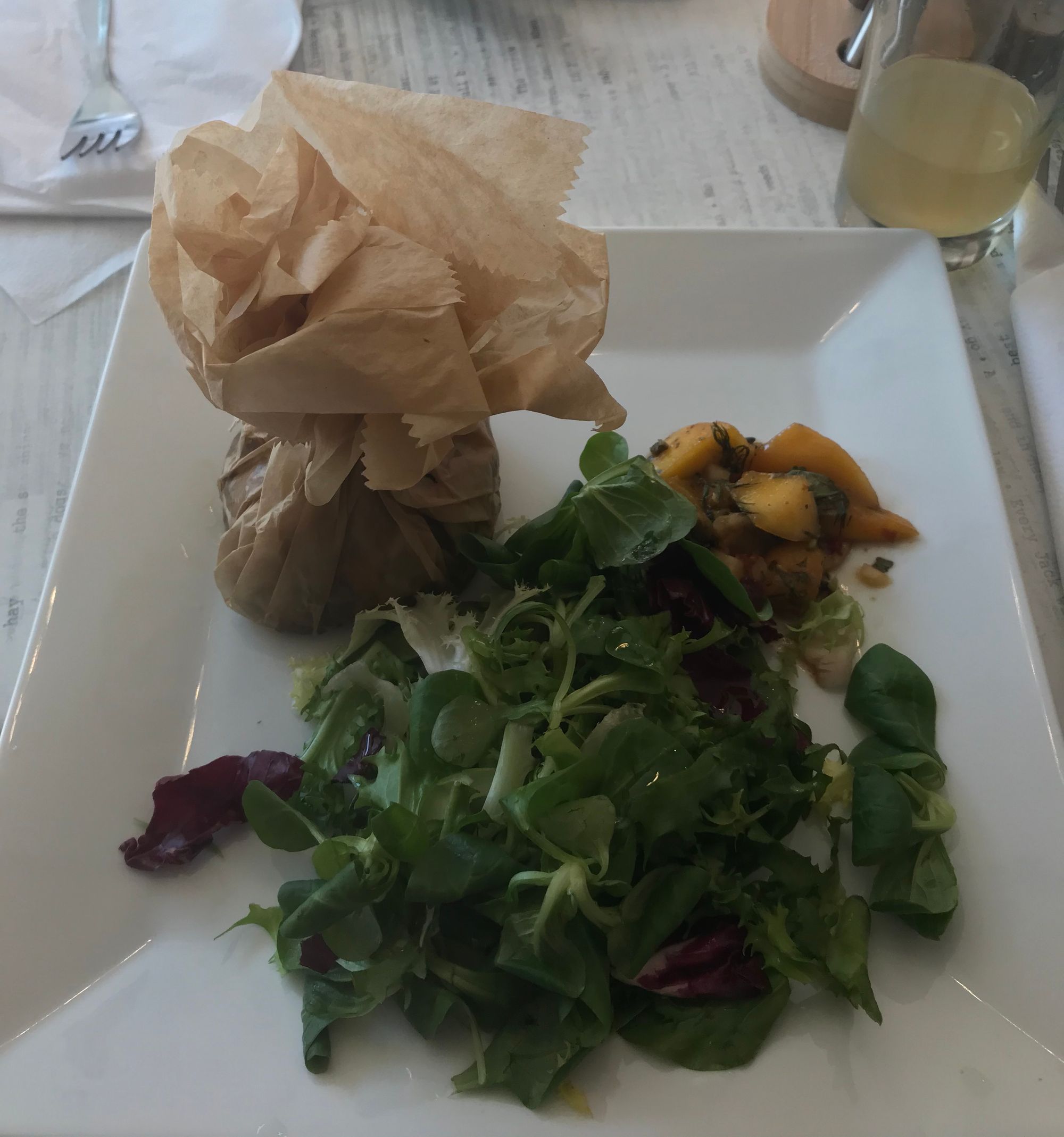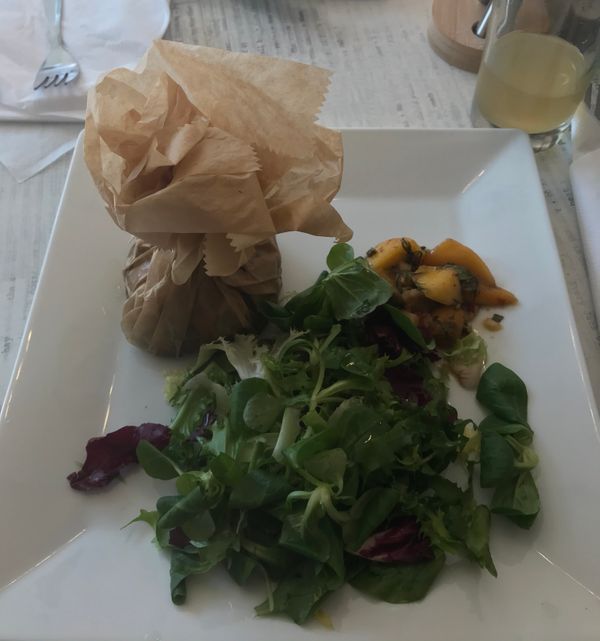 Every now and then there is a request on social media for help when eating out with PKU. A few years back I wrote an article for Nutricia's website on travelling and eating out with PKU. For this blog post I have updated some of it, and gathered together some recommendations for eating out in the UK.
Confidence - we're worth it
Once a co-worker was organising the office party and she asked the venue to cater for my PKU. When the venue came back asking if I could bring a lunch box my colleague replied that their response wasn't acceptable and if they wanted our company to use their catering they would have to provide something. That made me realise that, when eating out, everyone expects good service for their money, so why shouldn't someone with PKU?
It's very easy, and I know as I did it for years, to think 'the diet is my problem so I'll just have to deal with it and not make a fuss.' But actually most people are happy to help, if you have the confidence to just ask. Be prepared to take a few knocks but don't let that stop you trying again!
There are fewer knock backs than you think. Refusal to help is increasingly rare in the world of social media and online reviews. Remember that in the rare event that you are refused, you can always look elsewhere. I have found that the odd looks, and occasionally unexciting 'pasta and tomato sauce' dishes, have been far outweighed by the fantastic experiences.
Remember if you don't ask, you don't know what you might be missing out on!
On several occasions the service I've had has excelled that of my dining companions. There was the Michelin starred chef who loved the challenge so much he developed a 7-course degustation menu for me while the others looked on sadly over their a la carte plates. A chef in my home town used to love it when I came along as he could do something new - provided I called him a day in advance so he could buy market fresh produce just for me.
There is the the second key ingredient:
Planning.
Contact venues and people in advance if you can. If you have an event coming up, be it a holiday, a special night or a friends wedding, get in touch with the venue and see if they can help. Avoid calling them the day of the event, kitchens are busy places and need notice of something new. Be prepared, give restaurants, hotels & conference venues, plenty of notice, be as polite and clear as you can and you could be amazed at what happens.
At the bottom of this post is an example of an initial email which I send out to hotels, restaurants, conferences etc. Be sure to ask your PKU dietician for help to adjust it to meet your dietary requirements before using it.
Look online
As the online world grows there is much more help out there. Don't overlook the possibilities of exciting places to eat just because you can't find them. Wiki-travel listings of vegetarian restaurants helped us to find the tiny restaurant in Bruge, Belgium where I was able to order the three course set-piece dinner straight off the menu without having to change anything - a big highlight.
Here in the UK, vegan and vegetarian diets are becoming more popular. This is reflected in the recommendations below. I hope this can help those of us with PKU can enjoy eating out just as much as, if not more than, our friends and families.
Recommendations
Please note that eating recommendations can change with every change of menu, so please do check the menu online if possible. Apologies if any of the below are out of date.
If you know of somewhere not listed, please let me know via twitter and I'll update asap.
Dishoom
Dishoom has branches across London and in Manchester, Birmingham and Edinburgh. It is an all day restaurant celebrating food from Bombay and is a perennial favourite.
People with PKU will find a meal here at any time of day, with coconut yoghurt for breakfast through to jackfruit biryani and other vegetable dishes served from noon.
https://www.dishoom.com/food-drink/
The NSPKU team recently highlighted the Dishoom jackfruit biryani recipe as one to try at home. https://www.theguardian.com/food/2019/sep/07/four-classic-indian-recipes-dishoom-chaat-dal-salad-jackfruit-biyani-chicken-makhani-curry
Brewdog
This Scottish brewery has pubs across the UK and in Europe, Australia and the US. Recently their menu has been re-jigged to include more vegan friendly options. Specifically I have tried and adored the cauliflower bingo wings and the bars offer phe free sweet potato fries to go along side.
Those on a high level of exchanges can investigate the vegan burgers. Be aware that the beyond meat and seitan patties contains upwards of 20g protein per serving.
https://www.brewdog.com/uk/locations
Londoners can head along to the all vegan Brew Dog bar in Dalston where they have teamed up with the awesome jackfruit offerings of Biff's Jack Shack. (more below).
https://www.brewdog.com/uk/bars/uk/brewdog-dalston#bar-info-map
Biff's Jack Shack
I came across these guys at my local food market and they fast became a Wednesday lunch staple when myself and non-PKU colleagues would drool in anticipation all morning. Then they headed across London and are now available in restaurants across the UK.
https://biffsjackshack.com/find-your-biffs
From the wider PKU community
Leon
Leon - the online menu now lists jackfruit wings
Yo Sushi
The online menu lists the ingredients and some nutritional information, not protein sadly.
https://yosushi.com/menu/avocado-nigiri
Example email
Dear ... ,
My party would like to book a table for a special event and I have strict medical dietary requirements which I am hoping you will be able to accommodate.
I am on a medicated low protein diet and cannot eat meat, fish, shellfish, bread, tofu, legumes and soya, nor eggs. I am also not allowed dairy products - though small amounts of butter and cream in sauces is fine and I can have meat based stocks. Usually the easiest is a pasta or rice based vegetarian dish, though with no cheese.
Please do let me know if you feel I can be accommodated. I am happy to speak to a member of your team about this or about adapting some of your current dishes.
With best regards,
....
(I always shoehorn the word 'medical' in there as much as possible so they don't think I'm trying out a fad diet. Remember if it is a larger party, you have a little more weight to throw around and if you are looking locally, say you are looking for a great local restaurant to go to often.)
Please help expand the list.
I hope this helps with your next evening out. If you have any suggestions to add them please let me know via twitter.